E-Commerce Web Design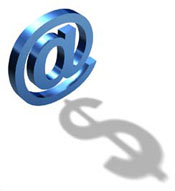 E-commerce has grown tremendously over the past few years. Today more and more people feel comfortable ordering products over the internet and that has translated into an increase in online E-commerce websites. Selling products over the internet opposed to via telephone or in-store can save you money due to the relatively low expense of selling on the internet opposed to other mediums.
Many people today even prefer buying certain products online due to the fact that they can take as much time as they like without the pressure of a salesman breathing down their neck. Another benefit to shopping online is viewing the cost of different combinations of items before making a final decision.
Whatever the reason may be, people are spending money online and now is the time to capitalize on this. We can create you a custom booking engine, shopping cart, and a back end control panel that allows you to view all these transactions. Retaining customers that have already purchased a product from you is much less work and much cheaper than attracting new customers and we can make sure each user has a pleasurable experience navigating and placing an order on you website.
Customer Retention
Today's savvy online shoppers are fickle and getting a user to your site is only half the battle. Once you get them to the home page you need to catch their attention and "guide" them through your site. With our detailed tracking programs we can provide you with invaluable information about your users.
We track most viewed pages, how long users are staying on each page, and where usability issues may need to be addressed. We gather as much information as possible and spend time sifting though it to understand your target audience better and discover what they like or dislike about your site.
We can also perform focus groups in which we have a set of random users and give them goals associated with tasks a typical customer might attempt on your site. We then monitor their actions and record how long it takes them to perform each task. After this process we have them fill out a questionnaire to gain insight into what they found useful or utterly confusing with the site. This gives us invaluable insight into what an everyday person might do on a website opposed to a designer who is very computer savvy and may be overlooking important factors.
Market Research
Gain a better understanding of customer opinions, attitudes, and perceptions with reliable, scientific and insightful guides. We spend a lot of time researching your competitors to find out what they are doing to generate and retain traffic. We focus on both what is working and not working for them in order to learn what strategy works best in your market