Orlando Web Design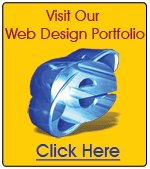 Web Design can be both a challenging and rewarding process. We enjoy designing websites with clients and creating something special to be displayed all over the world. We have experts in the field of Web Design, Website Coding, and Back End Programming from all over Orlando that work together to ensure a functional and aesthetically pleasing website. You will be pleased with the professional and creative environment we create to aid in the web design process. Don't wait, contact us today so we can help you create a new web presence.
Website Design and Web Development
Emerson Communications is an Orlando Web Design company with services that include Web Design, Hosting and Internet Marketing company. We can design you a website that will fit your budget and at the same time, exceed your expectations. Our team of designers will evaluate your company's vision and base of users in order to help you make the decisions needed to put together a outstanding website.
The Process of Designing a Website
We start with an initial consultation to go over the reasons you need a website designed or redesigned. At this time we will put together a quick mock-up design to give you an idea of the navigation and overall layout to make sure we're both on the same page as far as the design. After this, we create a Graphic Design mock-up applying the color scheme of your picking or help you decide on one based on the colors in your logo and ones associated with your company. This mock-up website is given to you for your approval and allows you to give us feedback on any changes that need to be made.
Upon approval of the mock-up, we design a template and start adding content and images that give your site substance and add to its unique look and feel. Throughout the design process we are open to suggestions and questions and are happy to give you some insight into how your website will work and satisfy your users. We spend time integrating HTML, ColdFusion, JavaScript, and Flash Movies seamlessly to allow for an uninterrupted interactive online experience.
Website Hosting
While we are known as an Orlando Web Design company we also offer Web Hosting services. When your website is ready to go live we will help you make a smooth transition by giving you IT support in case there are any technical problems or last minute changes. We also offer affordable web hosting plans with service that is unparalleled. Whenever you call with a question, correction, or update you will be talking to a person that will offer courteous and prompt help with a wealth of knowledge as your disposal.
Website Optimization and Marketing
We also have web designers that specialize in Search Engine Optimization (SEO) who are always researching and keeping up to date with new strategies to improve your rankings on the top search engines such as Google, Yahoo! and MSN. We take pride in the fact that we have websites that rank well on each of these search engines as well as many more. Search Engine Marketing is a field that is constantly changing and evolving which means that you want help from someone that is always reading articles and tinkering with keywords and meta-tags in order to find the proper balance that can land your site at the top of the most relevant search results.
In order to get in touch with us we ask that you please fill out our contact form so we know you needs which allows us to be more prepared when we first contact you. We are always looking for new clients with an enthusiastic attitude about their project who are in need of professional assistance. We hope that you choose Emerson Communications to help you with your Orlando Web Design needs to help make your dream website become a reality.